Are you longing for firmer, well nurtured & youthful skin?

bioBare® is here to help. Our complete AM & PM set will turn back the clock and after 2-4 weeks you'll experience a smoother, firmer and younger looking skin that gets even better as time goes by. This set will help ease the fine lines and wrinkles.





---
The Ultimate Anti-Aging
Skincare Regimen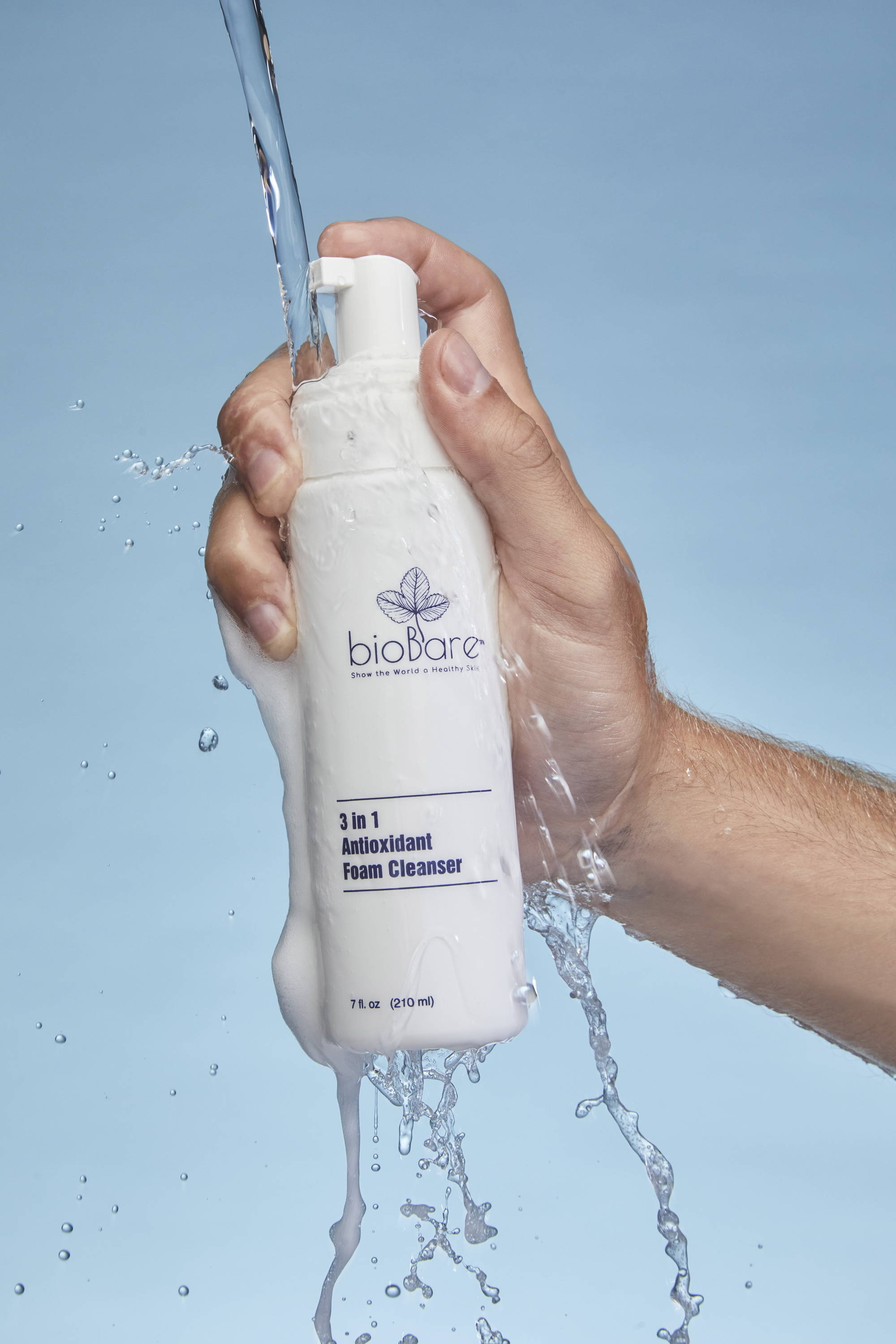 3 in 1 Antioxidant Foam Cleanser
Infused with omega-rich antioxidants, fruit extracts, and essential oils, cleanser purifies pores while moisturizing the skin the natural way.
Works to quickly improve the appearance of crow's feet, lines, and wrinkles while hydrating the delicate areas around your eyes.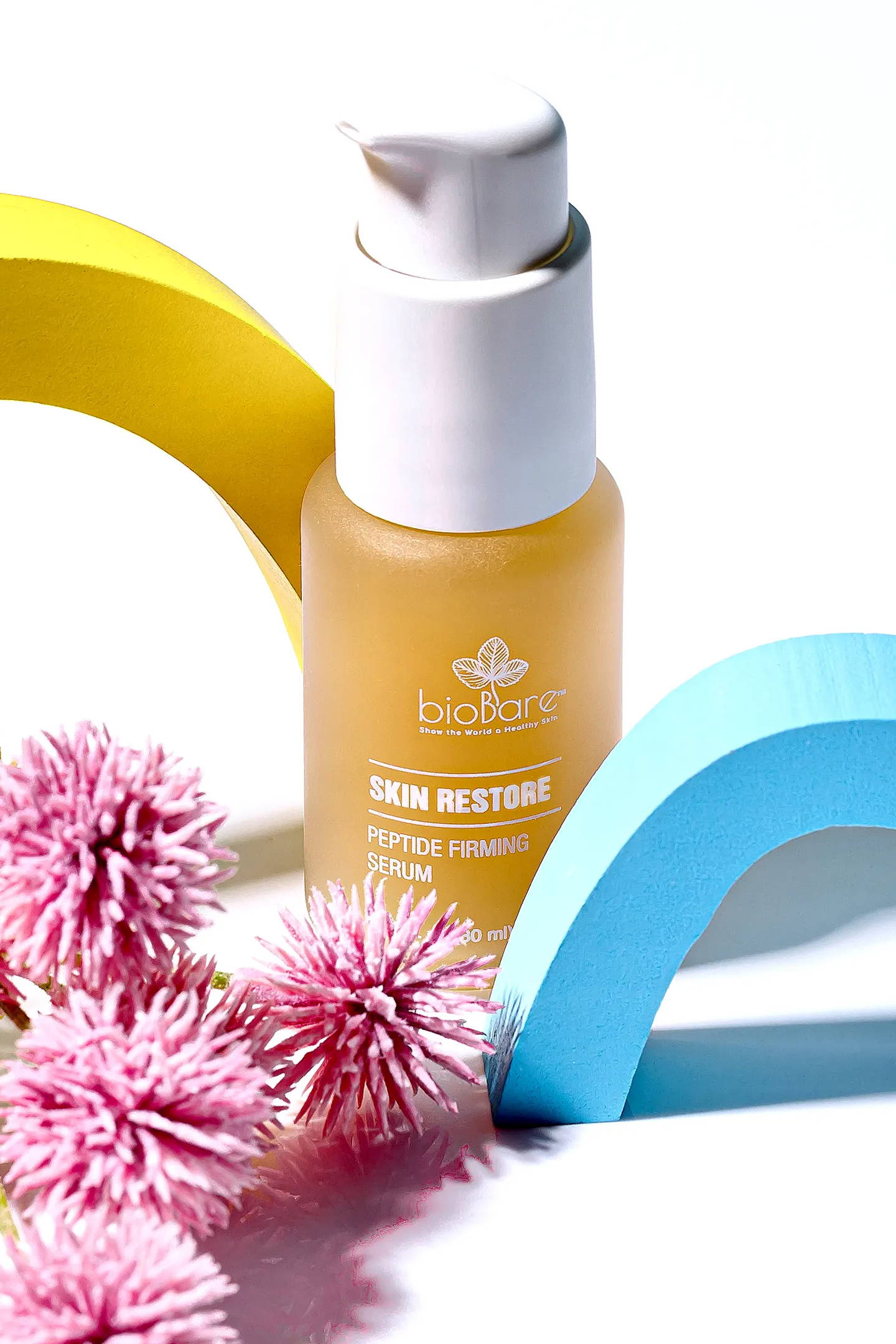 SKIN RESTORE™ Firming Serum
Clinically-proven to firm maturing skin, this Peptide Firming Serum leaves your skin feeling tighter and firmer after just a few weeks.

Get The Whole Package
& Start Your Transformation
---
Retinol Cream
★★★★★

This is a fantastic product! After using it for a few weeks, I noticed fine lines and wrinkles disappearing. As well as being great for the face, I also use it on my neck and upper chest for wrinkles as well. Highly recommend!!

- Danielle K.

Cucumber Eye Cream
★★★★★

I love this cucumber eye cream. It smells great and it works very well. I can already tell my under eyes are less puffy and I do believe there are less wrinkles after a month of using. I've already ordered my second jar. Highly recommend.

- Kelsie M.

Peptide Firming Serum
★★★★★

I have sensitive skin and I have tried so many skin care products and everything would burn my skin , dry it out , look dull due to the face creams . Spend a lot of money and nothing seem to work . This serum is truly a life savor. I don't break out, it firms instantly, my skin doesn't burn or feel irritated.

- Jodie L.

Vitamin C,E,& A Moisturizing Facial Cream
★★★★★

I love this Moisture Rose Facial Cream. I used it for the first time on vacation down in Punta Canta. My face feels so soft with no wrinkles when I'm using it. As soon as my son saw me for Thanksgiving he said how good my face looked. The sun was good for my skin. I'll continue using it and switch my entire line of skincare products.

- Ann F.

Cucumber Eye Cream
★★★★★

I love this eye cream! I can already see a reduction in puffiness, lines and wrinkles after just a few weeks. It's super lightweight and smells fresh and clean.

- Jessie B.

3 in 1 Antioxidant Face Wash
★★★★★

This product is amazing! Biobare in general is amazing. My skin has never felt so great with any other product. I would recommend this and any other Biobare product to everyone I know. Not only is this the best skincare line I have found in my 37 years, but the company is a five star company.

- April A.

---